IV & IM Boosters – Wellness You Can Feel
LOOK BETTER, FEEL BETTER, PERFORM BETTER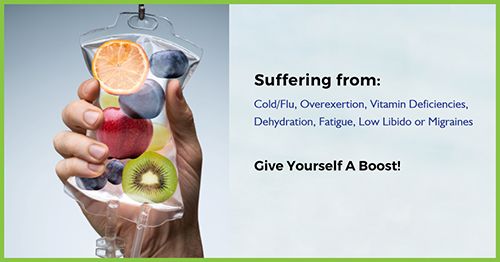 We offer customized intravenous and intramuscular boosters to maximize health, performance recovery, and wellness, all from our relaxing lounge in the heart of Guelph, ON.
These types of IV or IM boosters are a safe way to administer therapeutic doses of vitamins and minerals your body needs for your health goals. It is more efficient than taking vitamins orally, where many of the nutrients are lost. Boosters avoid gastric upset and nutrient loss and it increases vitamin absorption in the body when people suffer from absorption issues in the gastrointestinal system related to illness or medication. IM boosters don't replace a healthy lifestyle.
Many of the benefits include: strengthens the immune system, improves skin,  increases energy, enhances athletic performance and recovery, improves overall sense of wellbeing.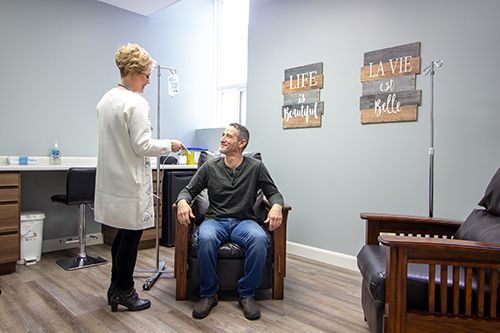 OUR IM BOOSTERS
*Bloodwork isn't required
Hormone Helper
Amino acids and vitamins to support hormone production
Iron
Meant for those who are anemic (bloodwork is required)
Weight Loss
Energy
Serenity
Glutathione
To obtain the best outcome, each patient goes through an intake process and baseline blood work is obtained.
Whether you need an energy boost, immune support or are interested in health promotion and disease prevention, IM Boosters increase the vitamins necessary to meet your goal. Visit with our Nurse Practitioner Kim Rovers to discover your perfect booster.

Get Connected. Be Better Informed and Stay Up-To-Date.
Ready To Start Feeling Better?
Book A Consultation Today!