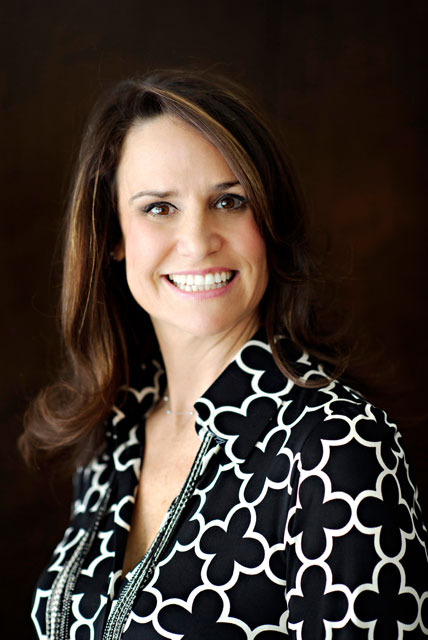 Elisse Bierstock is a registered holistic nutritionist, who graduated from the Canadian School of Natural Nutrition. She is also the owner of B Nutrition and is passionate about guiding and counselling clients in the best possible way to achieve their optimal and best health through nutrition. Elisse will work with you as well as groups to show how the power of food can help better your health and improve symptoms of disease by addressing the root causes. Her approach to eating is about fueling the body and mind and fits into your lifestyle.
Eight Pillars
Elisse will create individualized wellness programs and group programs, which include the use of whole, nutrient-dense foods, menu plans, natural source supplements, and lifestyle modifications. Elisse has the tools and motivation to help you live your healthiest life. She will help to provide you with many tools to help you be successful in meeting your health goals. Elisse's counselling methods encourage you to take charge of your nutrition and health. She will teach clients how to be successful long-term.
During Elisse's initial consultation, she will review your health and nutrition history, lifestyle factors, personal wellness goals, and health issues that have been affecting you.
Common health issues managed by Elisse's nutrition plans include:
Healthy weight loss and maintenance
Women's health including PMS, infertility, menopause, hormone and thyroid imbalance
Digestive disorders including food allergies, IBS, bloating, constipation and acid reflux
Diabetes
Cardiovascular issues including hypertension, high cholesterol and coronary artery disease
Lack of energy, chronic fatigue and insomnia, and fibromyalgia
Autoimmune disorders including rheumatoid arthritis and Crohn's Disease
Elisse will then create a personalized protocol that includes nutritional and lifestyle recommendations, therapeutic supplements, recipes and supportive handouts to address the root causes of your health and nutritional issues.
Elisse will assist you with implementation of your protocol through education and follow-up appointments. Each appointment is tailored to the needs of the client specific to support successful outcomes.
As a busy mother of three, Elisse knows the importance of staying healthy, maintaining her energy level, being active and the importance of downtime.
Elisse's Philosophy
Elisse will be by your side throughout this journey to provide support, motivate, answer questions and be your accountability coach with the main goal in mind to help you feel better. A healthy diet, better sleep, increased physical activity, meaningful social interactions and minimized stress are some of the ways individuals can improve their wellbeing. Elisse will incorporate all
of these important aspects into your customized plan.
Elisse's journey into the field of Holistic Nutrition began with changes in her own health which included: food sensitivities, insomnia, hormone imbalances, sugar cravings and bloating.  Determined to help herself, Elisse did a lot of research and decided that she would like to share her knowledge with others and began studying at the Canadian School of Natural Nutrition.
Elisse learned that when you start to make small changes to what you are putting into your body and make lifestyle changes that benefit your health and obtain the results, it makes a healthy lifestyle both enjoyable and attainable.
Elisse's Background
Prior to entering the world of nutrition, Elisse worked for 17 years consulting in the public relations industry at a top firm representing many large and small corporations. Her public relations experience is an asset to developing wellness plans and working with clients to reach their health goals.
In addition to graduating from the Canadian School of Natural Nutrition, Elisse is a graduate of the University of Western Ontario as well as Humber College's graduate Public Relations Program. Elisse is also a certified children's yoga instructor and taught children ages 3-12 for many years including having her own children practice with her on a regular basis. Her dog likes to join in as well!
B Nutrition Coaching Services
Whether you are looking to address specific health or nutrition concerns or simply want to improve your eating habits, Elisse can help customize a plan that fits your individual needs. B Nutrition specializes in:
Private 1:1  nutrition coaching both online and in person 
First     –  1 hour session        – $150.00
Second – 45 min session        – $85.00
The frequency of follow up sessions will vary based on each individual and their specific needs. Elisse will suggest an appropriate follow up schedule for you after your initial consultation.
Corporate and group workshop engagements 
One hour session – $275.00 for up to10 people and $350.00 for maximum of 18 people.
Lunch-and-learns or group workshops work tremendously well and there are a host of topics from which to choose including:
Nutrition for Optimal Health
11 Food Solutions to Balance Hormones
Optimal Gut Health
Healthy 30 Minute Meals
Natural Cold & Flu Prevention
Eating For Energy
Busting Stress & Boosting Happiness
To book your consultation, contact me at:
Elisse Bierstock
B Nutrition
Bierstocknutrition@gmail.com
416-618-6164 (Waterloo based)